Ceneo.pl / Nokaut.pl Integration is a WooCommerce extension that generates XML files which can be used to integrate your WooCommerce store with Ceneo.pl and Nokaut.pl, which are Poland's leading e-store platforms. With your your store registered in Ceneo and Nokaut, as well as your products being displayed in their search results and comparisons, you're definitely more likely to reach more customers and achieve sales success. The extension makes great use of Ceneo's and Nokaut's integration rules, allowing you not only to map the categories in your WooCommerce store to Ceneo and Nokaut categories, but also to set special
properties for each of your products depending on the product's type.

Installation
Connect to your server's FTP / cloud
Copy the "woocommerce-ceneo-nokaut-integration" folder from the zip into the "wp-content/plugins" directory
Login to your WordPress administrator panel
Click the "Plugins" tab and you will see your newly installed plugin – activate it.
Usage
After the activation you will see a new option in the WooCommerce list in your panel – "Price comparison". Please click it.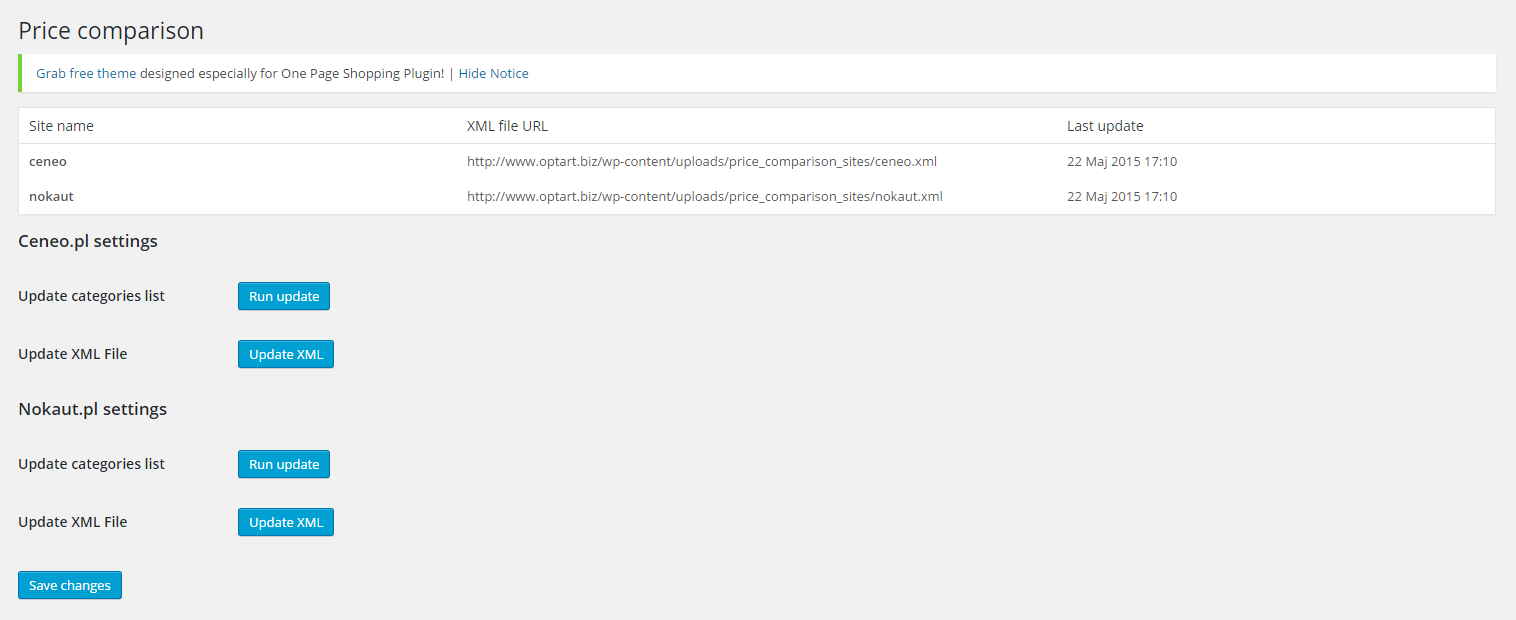 On this page you can find links to the XML files, which are updated every 3 hours. There is a last update information next to each link so you can easily check if they are are up to date. You can also update the files yourself using the Update button. In case Ceneo or Nokaut categories change, you can use dedicated buttons to update those categories so you can later map your store's categories to them. After you configure your e-store for integration, you will have to send the XML links to Ceneo and Nokaut so they can display your products. You only have to do it once, as the files update automatically.
Categories
In the picture below we can see two categories: "Ksi??ki" (books) and its subcategory "Powie?ci i opowiadania" (novels). If you look at Ceneo and Nokaut categories, you will see that there is a general books category but in fact all the products in this category belong to its subcategories, novels for example. You can only map your shop categories to Ceneo and Nokaut categories containing products, so most probably only to the lowest level subcategories. Therefore, we exclude the general books category (Ksi??ki):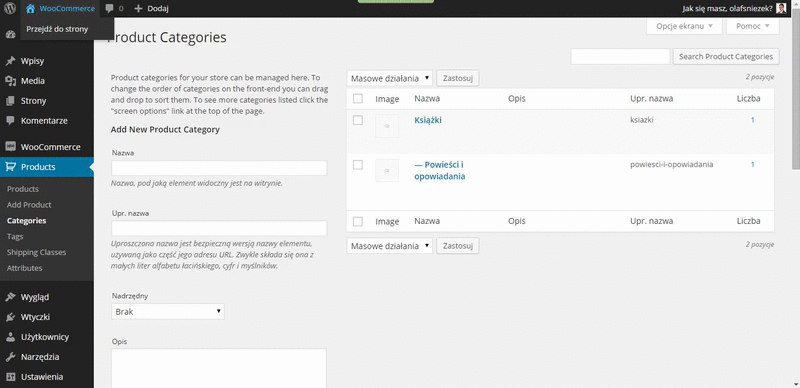 from the integration and we map our subcategory to corresponding Ceneo and Nokaut categories: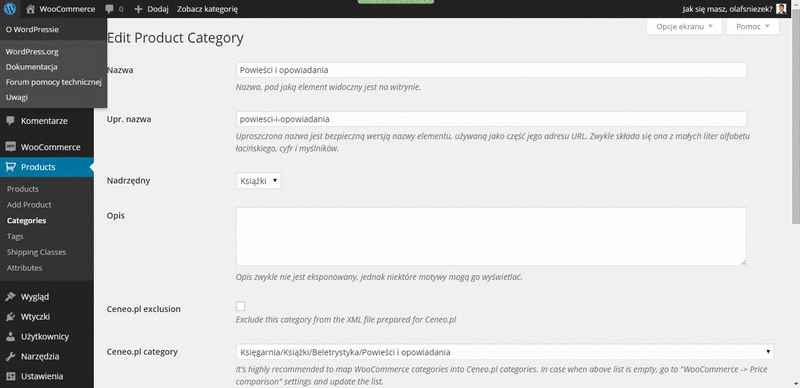 Products
Now we move to our products. In the example below there is a book that belongs to both our categories (parent and subcategory). On its edit page we can see a new section – "Price comparison". You can choose if you include or exclude the product from Ceneo and Nokaut there, as well as set product properties which will be displayed on Ceneo or Nokaut pages. What's more, there are several sets of properties for Ceneo depending on the product's type: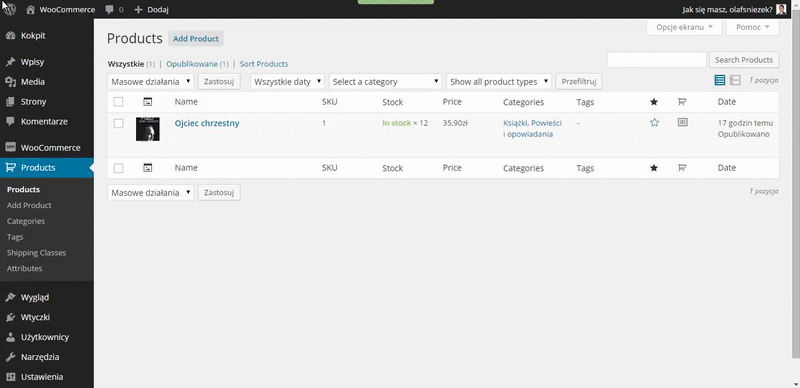 Our product is a book, so we have chosen Books from the Property type list. You can see that we have provided some significant information here like the author or the ISBN code. For Nokaut, the only property that should be set here is the ISBN code. All this data will help integrate your products with Ceneo and Nokaut better, therefore making your products easier to find for Ceneo or Nokaut customers.

1.0.1
2015-05-22

* Fixed XML update

* Added manual XML file update for each site

* Fixed unnecessary "!" in CDATA in XML files

* Fixed loosing category list if error on category update

1.0.0 2014-07-07
* Initial version
* Removed PHP namespaces
* Changed text domain
* Change location of braces, according to WP coding standards