Socialz – iOS 8/9 Social Aggregator Universal App Template (Swift)
Socialz is an app template for you to build a next generation of social links aggregator, an all-in-one app where you can switch quickly and easily between your favorite social medias without exiting the app.
Everything is handle by a simple Dictionary of social Names and Links, and you can also open links to Safari, although this app has its own mini browser included.
This template is written in Swift language, easy to customize, native XCode project, Universal app.
FEATURES:
XCode 7.x project – Swift – 64bit
Universal – iOS 8/9 – Storyboard
AdMob banners
Easily switch between social networks without exiting the app
PDF User Guide included
PSD graphics included
Easy to customize, well commented code

Have fun with Socialz, and don't forget to rate it on your Downloads page if you like it!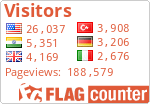 Important Disclaimer: We'e recently found out that some developers have bought our app templates, reskinned them just a bit and put them on sale on other source code markets smilar to CodeCanyon, saying that they developed and own such source codes.
That is a serious copyright infringement, developers who buy our templates are allowed to reskin and sell them as apps on the AppStore (accordingly to the License type they've purchased a template for), but are not allowed to put our original source codes for sale on source code markets, including CodeCanyon.
We will report developers who made copyright infringements to the competent authorities.
Thanks.